With over 8,000 chemicals used, the textile industry is known worldwide as extremely toxic for both human health and the environment. The truth of the matter is: we don't usually know what's in our fabrics or clothes. Transparency in the industry is extremely limited, but textile certifications can help. Which textile certifications are legitimate? What should you look for?
What goes ON your skin matters – keep reading to find better textile choices for you, your family, and the environment.
(Note: This article contains affiliate links, meaning In On Around will make a small commission at no additional cost to you. This helps me maintain the site. As always, I value full transparency & only work with brands I love and trust.)
---
Is The Textile Industry Toxic?
There are numerous health hazards associated with the textile workers during production, including chemical exposure during processing & dyeing, exposure to dust, noise exposure, environmental pollution etc…
In fact, China produces over 54% of the world's textiles… but what's truly in the products being made? Pesticides, heavy metals, harmful chemicals? You bet – according to GOTS, 16% of insecticides and 10% of pesticides used worldwide are for cotton production, which is the most widely used natural fiber. [1] The cotton crop is one of the dirtiest crops that use synthetic toxic chemicals and pesticides.
The textile industry is incredibly toxic.
Along with this, about 1 in 3 agricultural workers, or about 77 million workers worldwide, suffer from acute pesticide poisoning every year. That's more people than the population of France or the United Kingdom! Many of these workers are also unfortunately adolescents. Why is this not talked about more? Beats me! It's truly mind-blowing.
What Chemicals Are Found In Textiles?
The chemicals found in textiles depend on the specific type of material. There's a long list of potential chemicals found in textiles (especially in fast fashion):
Lead – like lead acetate for dyeing, lead molybdate for pigment
BPA & other phthalates – especially for synthetic fibers and production of flame retardants
Alkylphenol ethoxylates (APEOs) – used in industrial detergents and in dyeing
Formaldehyde – known human carcinogen; used in many poly-cotton blends and finishes
Perfluorocarbons (PFC's) – similar to PFAS and are used for stain repellants
Benzene – known human carcinogen; used in dyes & synthetic fibers
Other Endocrine Disruptors – impact hormonal health
… and many more. Many of these chemicals are easily absorbed by the skin & can contribute to a range of health effects or health issues, such as cancer, neurotoxicity, allergies, developmental delays & more. [2, 3, 4, 5, 6]
According to Oeco Textiles, producing just enough fabric for the average sofa, for instance, requires 4 to 20 lbs of chemicals… making it about 27% of synthetic chemicals by weight – wow. [7] That doesn't even include the amount of water to produce the fabric.
Just one sofa requires 4-20 lbs of chemicals during manufacturing.
---
Which Textile Certifications Should You Look For?
Look for the following textile certifications, when and where possible:
GOTS – Global Organic Textile Standard – BEST
OEKO-TEX
Organic
Greenguard Gold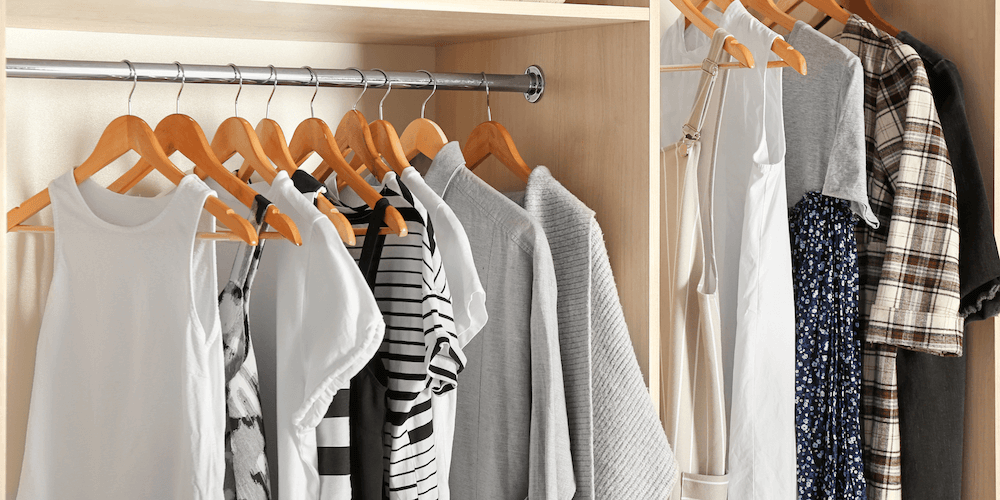 1. Global Organic Textile Standard (GOTS)
Without a doubt, the best of the best with the strictest textile regulatory standards
Must contain a minimum of 70% certified organic natural fibers, or 90% if labeled as organic
Organic fibers do not use synthetic pesticides, herbicides, insecticides, genetically modified organisms, etc…
Includes fair labor practices & environmental regulations, including standards on child labor, safe working conditions, living wages, migrant working etc… It's important those who work in the harvest mill, textile production, or fashion industry supply chains have fair working conditions and are paid a fair wage.
Uses independent third-party certifications for the entire textile supply chain
Most toxins cannot be in the product whatsoever. Formaldehyde, for instance, is completely banned in GOTS products (requiring a 0% residue level)
Covers the full supply chain (begins at the seed and ends at the finished product)

Initial processing stages ➙ Spinning ➙ Weaving/Knitting ➙ Wet-Processing ➙ Manufacturing ➙ Trading

For latex, instead look for the Global Organic Latex Standard (GOLS).
GOTS is the gold-standard, however it does have some limitations that are important to note:

While GOTS prohibits the use of certain harmful dyes (like azo), it doesn't prohibit all synthetic dyes.
GOTS prohibits toxic chemical treatments, like with formaldehyde, but certain chemical treatments, like optical brighteners, are still allowed.
The fabric is not required to be grown regernatively (this is similar to USDA organic standards)
2. OEKO-TEX
Free from more than 100 substances that are known toxins and harmful to human health
OEKO Tex Certified Standard 100 is the most popular global standard within the certification body and includes all textiles, from curtains to clothing.
Includes everything in the finished product, including threads, buttons, linings, zippers, prints, coatings etc…
Covers both organic & non-organic textiles, where organic does not use synthetic pesticides, herbicides, insecticides, genetically modified organisms etc…
The most important distinction from GOTS: it does allow the use of flame retardants & certain PFAS within certain limits. [8] Known as ACPs (active chemical products), they allow certain chemicals to maintain compliance with regulatory bodies. [9]
4 Classes:

I: the most restrictive (usually for baby products for 0-3 years old)
II: when there is direct contact of skin
III: when there is no direct contact for skin (like jackets)
IV: the least restrictive (used for decorative items, like buttons)

Bottom line: OEKO-TEX is certainly much better than most conventional textiles, however it is not nearly as strict as GOTS. While there are no harmful chemicals in the final product, they could have been used throughout the supply chain.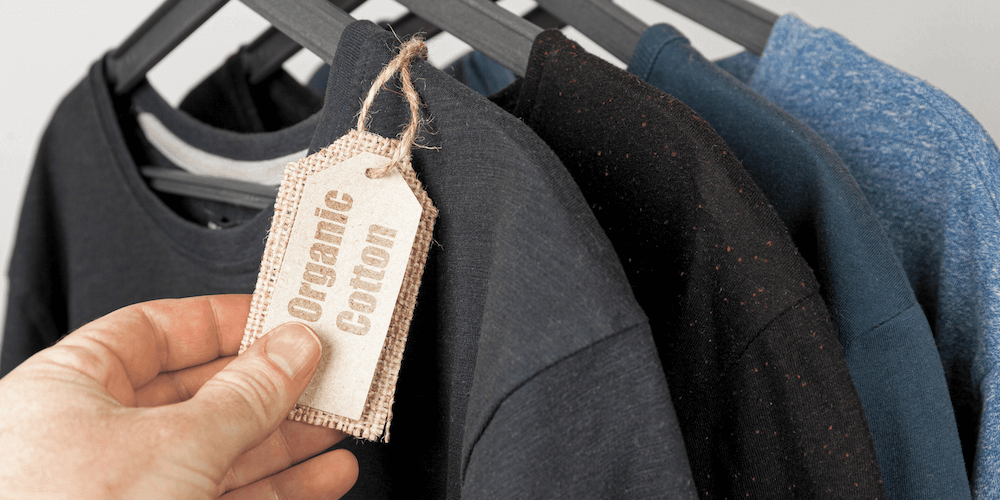 3. Organic
Dependent on the country's regulations
Synthetic pesticides or fertilizers are not allowed to be used while farming organic cotton.
Federal regulation prohibits the use of GMO seeds
Be cautious of the product branding. For instance, "organic cotton towels" may use organic cotton, however they can still use other chemicals in the post-harvest process. "Organic towels," on the other hand, will contain organic materials throughout.
4. Greenguard Gold
Certified to emit low levels of chemicals (or volatile organic compounds)
Not designed specifically for fabrics, but can be included along with furniture, beds, decor & other items
This is exclusive for VOCs. It does not limit semi-VOCs, like flame retardants, heavy metals, phthalates etc…
---
Textile Best Practice Tips
Whenever possible, opt for certified organic GOTS fabrics.
For organic cotton clothing, Pact is a great option!

To learn more about non-toxic activewear, check out: Non-Toxic Activewear: BPA & PFAS In Workout Clothes?

They are an ethical fashion brand and home brand with a focus on organic products, small batch sustainable fabrics, and eco friendly fabrics that are safe for everyday wear. Their brand focuses on high-quality affordable organic clothing (no toxic dyes here!).

Opt for high quality sustainable fashion with an emphasis on "slow fashion." This means that the fashion brand makes a conscious effort to manfacture eco-conscious sustainable clothes from sustainable materials.
Always wash fabrics before use (I love using Branch Basics [get 15% off kits with code inonaround] & wool dryer balls). This goes for sheets, clothes, blankets, towels etc…

This is especially important for those with sensitive skin! Chemical residues from the manufacturing process or from toxic dyes can be on synthetic fabrics after purchase. Wash them well!

Always look for certified textiles, but especially for products that will come in direct contact with your skin, such as bed sheet (I use California Design Den Bed Sheets – Certified Standard 100 by OEKO-TEX).
Always look for certified mattresses, which can off-gas fumes over time. Luckily, there are many affordable organic cotton fabric mattresses that are sustainably sourced, 100 percent organic cotton, and that use natural materials (like recycled cotton) from family farms.

Learn more about my favorite non-toxic mattresses here.
Check Out The In On Around Shop
Where Do You Find Certified Textile Products?
You can find a full list of suppliers that use these certifications on the OEKO-TEX Database (or via their label number) & GOTS Database. There are many options available at your local Target, Bed Bath & Beyond, or Macy's! It's great that they're expanding into big-box retail stores. These organic basics won't break the bank!
If they're not in the database, they're not truly certified. Keep that in mind while you're shopping. Even if the product is made in a "certified factory," it does not guarantee the end product.
Beware of fake textile certifications!
Additionally, OEKO-TEX and GOTS don't sell physical products – they certify the textiles used. There are some brands that may not be able to afford the certification costs, however, use the same supply chain, trade organizations, or suppliers as other certified brands. While their products may be just as safe, there is simply no way to confirm that unless they are certified.
---
Frequently Asked Questions – Non-Toxic Textile Certifications
Click on the below FAQs to learn more about natural fabric cotton, safe dyes, organic cotton linen, formaldehyde-free clothing, plant-based dyes, and conventional cotton!
What chemicals are in textiles?
Are there chemicals on my clothes?
What are the best clothing certifications?
Do I need to wash clothing before I wear it?
---
Did you know this about the textile industry?
What did you learn about textile certifications?
Next time you go shopping for clothes, fabrics, or decor (like pillows and blankets), take a look to see if the products have a GOTS or OEKO-TEX tag. They're popping up more and more in big-box retailers, which is a great sign. Hopefully, the textile industry will become more transparent & clean over time!
Let me know below in the comments. You can watch our web story here.
xoxo,

Want to read more? Check out my other articles here!
Information on organic clothing brands, the fashion industry, and ethical practices from: NIH, EHP, WHO (World Health Organization), Wicked Fabrics, Greenpeace, Alterra Pure, OSHA, Chamber of Commerce Hawaii, Two Sisters Ecotextiles, GOTS, Snuggle Me Organic, Green America, Natural Baby Mama, My Chemical Free House, Sustain By Kat
Copyright In On Around LLC 2021 © The statements made on this website have not been evaluated by the FDA (U.S. Food & Drug Administration). They are not intended to diagnose, treat, cure, or prevent any disease. The information provided by this website should not be used as individual medical advice and you should always consult your doctor for individual recommendations and treatment.