Newsflash: your gym clothes could be toxic. Many popular clothing brands have come under fire recently for containing chemicals like BPA and PFAS. So, do workout clothes contain unsafe chemicals? What are the best natural non-toxic activewear brands that are also ethical and sustainable? Are your workout leggings actually toxic?
Keep reading to learn more about non-toxic workout clothing!
Note: This article contains affiliate links, meaning In On Around will make a small commission at no additional cost to you. This helps me maintain the site. As always, I value full transparency & only work with brands I love and trust.
---
What Is Activewear?
Activewear is clothing that's designed for working out. It's commonly sweat-proof, wrinkle-resistant, stretchy, and easy to clean. A lot of activewear is also marketed to be odor-resistant and wick moisture. [1, 2]
However, activewear is oftentimes more than just clothing worn during exercise! It's commonly worn throughout the day, whether you have a workout planned or not. It's also commonly called athleisure for this reason – great for working out or leisure.
Less quality clothing = More disposable
The unfortunate reality of the activewear industry is most are made via fast fashion. Companies like Shein, Lululemon, Old Navy, REI, and others have been accused of poor quality, mass-manufactured clothing.
Many companies manufacture cheap, disposable, trendy clothes on a large global scale without any consideration for the quality of the product. Oftentimes fast fashion factories have hazardous work environments with dangerous air quality. Because of this, many workers in fast fashion suffer from work-related illnesses, like respiratory issues. Fast fashion and fossil fuels go hand-in-hand (….yuck).
Let's dive into the common fibers used in fast fashion manufacturing.
Most Common Clothing Fibers
Of course, when you're working out, you want to be in comfortable clothing that allows you to bend, stretch, and move without restriction. Clothing in general is commonly made from the following:
62%: Synthetic fibers (mostly polyester)
24%: Cotton
7%: Other
6%: Cellulosic (like viscose)
1%: Wool
Over 60% of clothes worldwide are made with synthetic fabric. [3]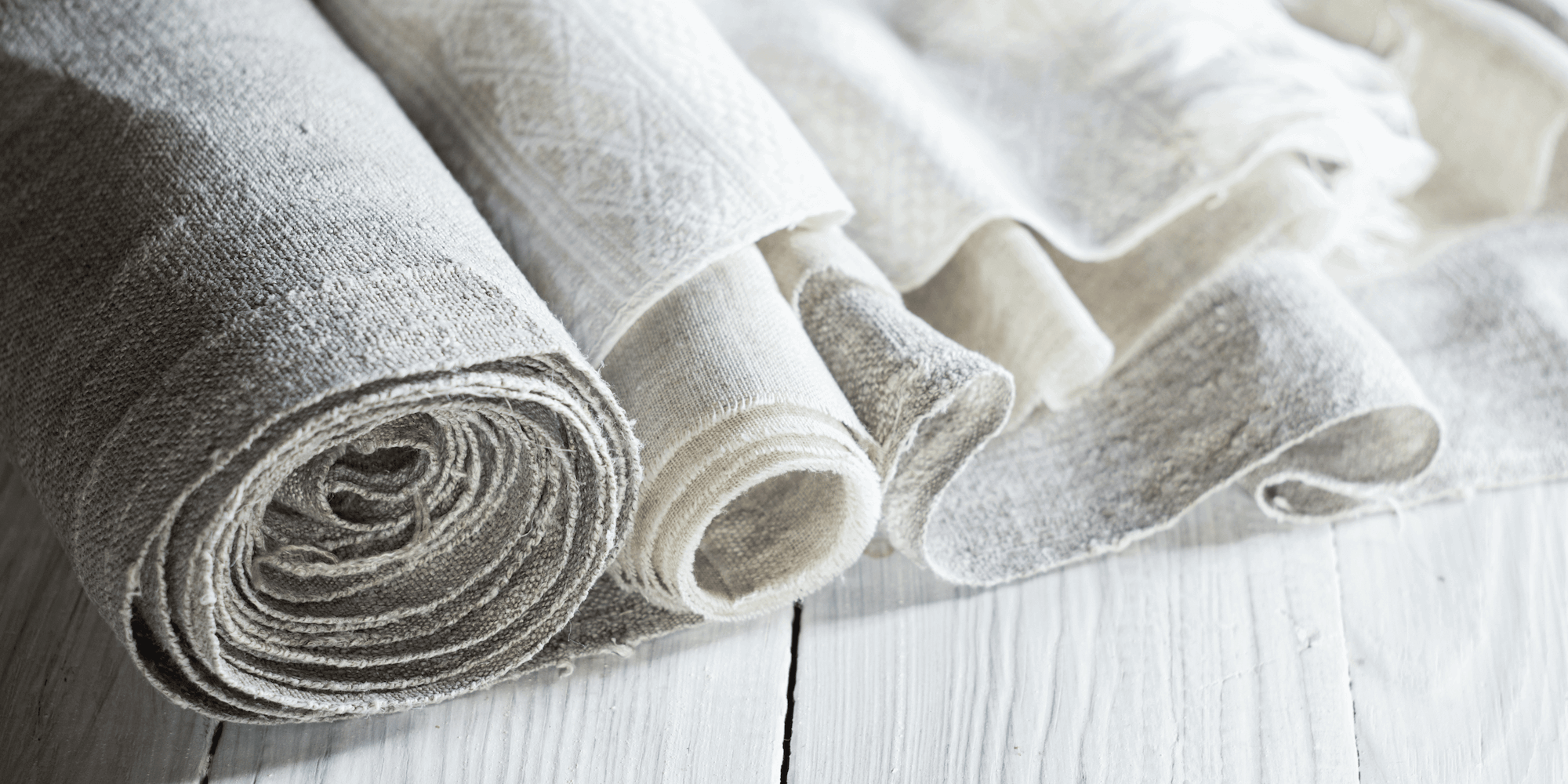 What Is Activewear Made Of?
Activewear is usually made out of synthetic materials since they're cheap and easy to manufacture. Manufacturers can produce synthetic materials, which are usually derived from petroleum, on a mass scale for global production and distribution.
Usually, workout clothing is made from any of the below materials:
Synthetic Materials:

Polyester (most common)
Nylon
Spandex

Acrylic
Modal – semi-synthetic

Spandex (aka Elastane or Lycra) – semi-synthetic
Rayon (Tencel lyocell fibers) – semi-synthetic
Cupro (cotton waste material) – semi-synthetic

Natural Materials:

Cotton
Wool
Bamboo
Hemp
Linen
Interested in learning more about fabric quality? Check out: Healthy, Non-Toxic Textile Certifications (GOTS, OEKO-TEX)
Synthetic clothing can take hundreds of years to biodegrade.
9 Common Chemicals In Activewear
Let's dive into the number of potential chemicals that are commonly found in activewear. Not all of these chemicals will be found in ALL brands – it's on a case-by-case basis. Fast fashion, however, is commonly low-quality so it can contain the below toxins:
1 – Bisphenol A (BPA)
The Center for Environmental Health (CEH) found that certain sports bras and athletic shirts tested 22 times above the safe limit for BPA. [4, 5, 6] A long list of popular brands are facing legal notices for BPA exposure, such as Athleta, PINK, The North Face, Asics, Nike, FILA, Mizuno, New Balance, Reebok, and more.
Without a doubt, BPA is hormone disrupting. It can be absorbed through the skin and it poses a serious risk if it's present in clothing. This is especially concerning if you're wearing them for hours at a time while sweating (which can increase absorption).
2 – PFAS (Forever Chemicals)
Forever chemicals (Perfluoroalkyl and Polyfluoroalkyl Substances) bioaccumulate in the body and are potentially linked to cancer, infertility, endocrine disruption, weakened immunity, and more.
The presence of organic fluorine is an indicator that PFAS are present in the article of clothing. It could also indicate the presence of other fluorochemicals, like pesticides. It's most commonly found in the crotch area of leggings to be sweat-wicking (… which is a very sensitive area of the body)! [11]
Polyfluoroalkyl Substances (PFCs) are also commonly used as stain repellants on clothing.
To learn more about forever chemicals, check out: Per/Polyfluoroalkyl Substances (PFAS) – What Are Forever Chemicals & How Do We Avoid Them?
3 – Microplastics
Microplastic pollution has become a growing and concerning problem. It's become an invisible threat to our health and to wildlife.
These microplastics circulate in the environment and can be consumed by fish, thereby getting into the food chain (… we're eating plastic!). They even end up deep on the ocean floor. [12, 13]
One study even found that the average person consumes over 5,800 particles of synthetic debris every year. [14]
Over 1/3 (about 35%) of ocean microplastics come from synthetic textiles. [23, 24]
4 – Lead
Toxins like lead acetate can be used for textile dyeing and lead molybdate for pigment.
5 – Chromium
Chromium VI (Hexavalent Chromium) is a common catalyst used in the dyeing process, especially for wool. It's a human carcinogen and is linked to lung cancer. [18] It's also commonly found in poorly tanned leather. Yikes!
6 – Phthalates
Phthalates are plasticizers that are commonly used in activewear and sports clothing. They're especially common in synthetic fibers. Clothing with decorative plastic prints likely contains phthalates.
They may be linked to endocrine disruption (hormone disruption), developmental toxicity, reproductive toxicity, and cancer.
7 – Ethoxylates
Nonylphenol ethoxylates (NPEs) are very common in clothing and are used in detergents, dye-dispersing agents, wettings agents, and more. They're potentially linked to reproductive system and development issues.
Certain levels are even banned in Europe due to health concerns!
Alkylphenol ethoxylates (APEOs) are also commonly used in industrial detergents and in dyeing.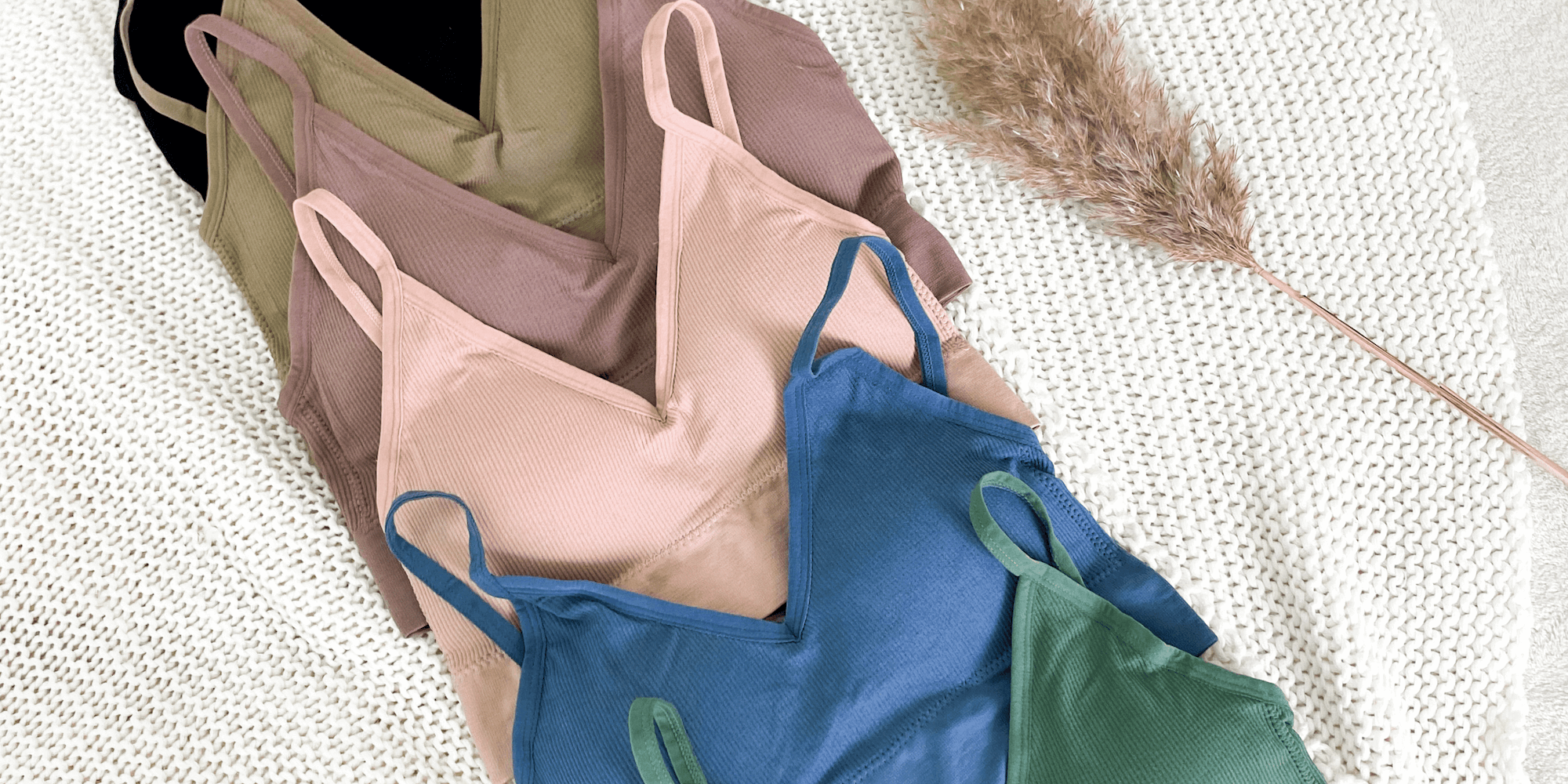 8 – Triclosan
This is an antibacterial ingredient linked to inflammation that can be added to clothing. [19]
While the FDA banned its use in hand soaps over safety concerns, it's still commonly used in clothing, including activewear.
9 – Formaldehyde
Formaldehyde is a known human carcinogen and it's used in many poly-cotton blends and finishes.
It's commonly associated with the "chemical smell" that can be on new athleticwear. Formaldehyde can cause a host of issues like asthma, cancer, nausea, and more. Avoid at all costs!
… and more. Pesticide residue, azo dye, benzene, heavy metals, nano-particle silver, and volatile organic compounds (VOCs) also pose a serious risk. The textile and clothing industry is very toxic and it's, unfortunately, not thoroughly regulated.
Your clothing might be derived from plastic.
Why Does This Matter?
What goes in, on, and around your body matters… always. This is my whole mission here at In On Around. When working out and sweating, the skin absorption rate of certain chemicals can increase up to 50%! [20]
Even at very low levels, these chemicals can have a significant impact on your health, especially on hormones. Hormones are responsible for so many processes in the body, like sleep, hunger, reproduction, and more.
These chemicals can remain in clothing even after washing them! [21, 22] The clothing you wear, without a doubt, can have an impact on your wellbeing long-term.
The Downside Of Natural Clothing
The downside with 100% natural clothing is that it won't stretch and maintain its shape to the same degree as synthetic clothing. This is why a lot of brands will blend the fabric.
It's more common to find 100% organic cotton shirts than it is to find 100% organic cotton leggings, since they need to stretch and hold their shape.
Always wash your clothes before wearing them… especially if they're new!
What To Look For
Opt for clothing made of 100% organic materials, when possible!
Look for clothing made of:

Organic cotton

This is my favorite! It's breathable and durable.
Don't fall for "natural" cotton marketing – this means nothing. Conventional cotton is heavily sprayed with pesticides.

Organic hemp

This is stronger than cotton, so it can hold it's shape for a longer period of time.

Opt for quality over quantity. It's best to opt for clothing that is made to last! Buy less. Buy better.
Look for clothing certifications, like:

GOTS-certified (best certification to look for)

Opt for GOTS-certified organic, which contains at least 95% certified organic fibers.

Organic
Standard 100 by OEKO-TEX

Opt for dye-free clothing, when possible

Refrain from buying clothing with screen or plastic printing on it

Avoid trademarked fabrics or athleisure sprays
If the piece of clothing has a strong smell, do not purchase.
If your budget is limited, focus on getting high-quality underwear.
Always wash all activewear or clothing before wearing, especially before you first wear it.

This won't remove all chemicals present, but it can reduce your exposure.
Avoid using toxic laundry detergent or softener. You can find non-toxic laundry products in the In On Around Shop (for free).
Check Out The In On Around Shop
Eco-Friendly Does Not Mean Non-Toxic
Important note: just because a product is marketed to be "eco-friendly" it doesn't mean it's non-toxic! In fact, most eco-friendly materials are made from recycled synthetic fibers, like recycled polyester or recycled nylon. While it's great from an environmental standpoint that they're being recycled, they're not toxin-free nor are good for the environment.
There are a ton of brands that use BPA-Free recycled bottles or "bio-based polyester" in their clothing to be "eco-friendly." The most eco-friendly clothing is NOT made from plastic or petroleum byproducts. Don't be fooled by greenwashing. Instead of opting for recycled synthetic clothing, reduce your use of plastic goods altogether.
Eco-friendly ≠ Non-toxic
The BEST Non-Toxic Athleisure Brands
It's best to opt for 100% cotton or hemp clothing, however, even the best brands use blended fabrics to maintain elasticity. Here are some of the best options on the market:
Final Thoughts – Non-Toxic Activewear
What goes in, on, and around your body matters… including the clothing you wear! There can be chemicals lurking in your clothing and activewear. For this reason, it's best to opt for safer options, if your budget allows for it. There are plenty of great, natural activewear options that are plastic-free.
There's no need to be "scared" of your workout clothing, by any means. This information is intended to help you become a more informed consumer. This doesn't mean that you need to go throw out or donate all of the clothes in your closet. With this information, you can make better choices the next time you shop for workout clothing.
---
⬇ Pin this "Non-Toxic Workout Clothing?" pic on Pinterest for future reference! ⬇
---
Frequently Asked Questions – Non-Toxic Workout Clothing
Click on the below FAQs to learn more about natural activewear brands, sustainable activewear, chemicals on clothing, and toxic chemicals in clothing.
What Chemicals Are Found In Activewear?
What Is Activewear Made Of?
Does Chemical Absorption Increase If Sweaty?
What Are The Best Non-Toxic Activewear Brands?
---
What did you learn in this article?
Let me know your thoughts and key takeaways in the comments below!
You can watch our web story here.
xoxo,

Want to read more? Check out my other articles here!
Other references on Non-toxic Activewear: Vox, UN Environment Program, Common Objective, Hemp Clothing Australia, News24, News Nation, FDA, SCMP, CEH, The Honest Consumer, The Filtery, Life Of Mjau, CBS, Shape, Fast Company, Eat This Not That, Mamavation, Ecocult, Tasc Performance, Sourcing Journal, The Slow Label, I Read Labels For You, Cosh, Euro News, Big Green Purse, Sonderlier, Woman's World, UK Gov, Low Tox Life, Rewe Group, Oeco Textiles, Mind Body Green
Copyright In On Around LLC 2023 ©. The statements made on this website have not been evaluated by the FDA (U.S. Food & Drug Administration). They are not intended to diagnose, treat, cure, or prevent any disease. The information provided by this website should not be used as individual medical advice and you should always consult your doctor for individual recommendations and treatment. The information contained in this site is provided on an "as is" basis. Related to this site, there are no guarantees of completeness, accuracy, usefulness, or timeliness. In On Around LLC assumes no responsibility or liability for any errors or omissions in the content of this site.