Ridding your body of toxins and excreting waste products is essential to stay healthy. The lymphatic system plays a very important role in this process (… and it does a LOT more than you think it does)! Unfortunately, this important system can get clogged or sluggish if your body is off balance. Do you wake up feeling puffy and inflamed? Are you looking to lose weight? Let's dive into lymphatic drainage for weight loss and how you can detoxify your body in a healthy way.
Keep reading to learn more about lymphatic drainage!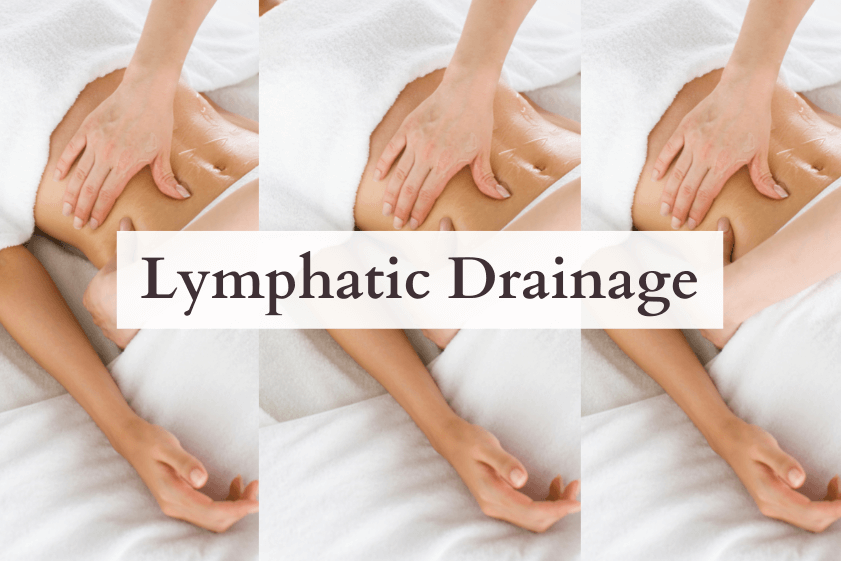 Note: This article contains affiliate links, meaning In On Around will make a small commission at no additional cost to you. This helps me maintain the site. As always, I value full transparency & only work with brands I love and trust.
---
What Is The Lymphatic System?
The lymphatic system is an essential part of the immune system that's comprised of tissues, vessels, glands, and organs. This whole system works in tandem to move lymph fluid throughout the body, which is a colorless watery fluid. The lymphatic system's purpose is to drain any excess lymph fluid from tissues to return it back into the bloodstream and circulatory system.
When plasma flows through our body's arteries, some seep out into our body's tissues. This is where the lymphatic system comes in to push this excess fluid via a one-way circulatory system.
It's almost like a giant full-body recycling system! Since the lymphatic system doesn't have a central pump (unlike the heart with blood), it instead relies on muscle contractions around the body. This is just one reason why daily movement is extremely important.
The lymphatic system relies on muscle contractions.
The Lymphatic System Is Essential For…
Keeping body fluid levels in balance
Absorbing excess fats from the digestive tract
Excreting cellular waste
Defending the body against infections & foreign invaders
Transporting lymphocytes (white blood cells)
Supporting the immune system
Assisting with weight loss
Supporting liver and kidney function
Reducing cellulite and varicose veins in tissues
Improving skin elasticity
Reducing inflammation
Strengthening the nervous system
Increasing metabolic rate
Lymph fluid contains important white blood cells (WBCs), such as lymphocytes and chyle. These WBCs are made from protein and fat in our gastrointestinal tract and are important parts of our immune system to fight against viruses, bacteria, fungi, and parasites.
Clearly, the lymphatic system plays a very key role in overall wellness!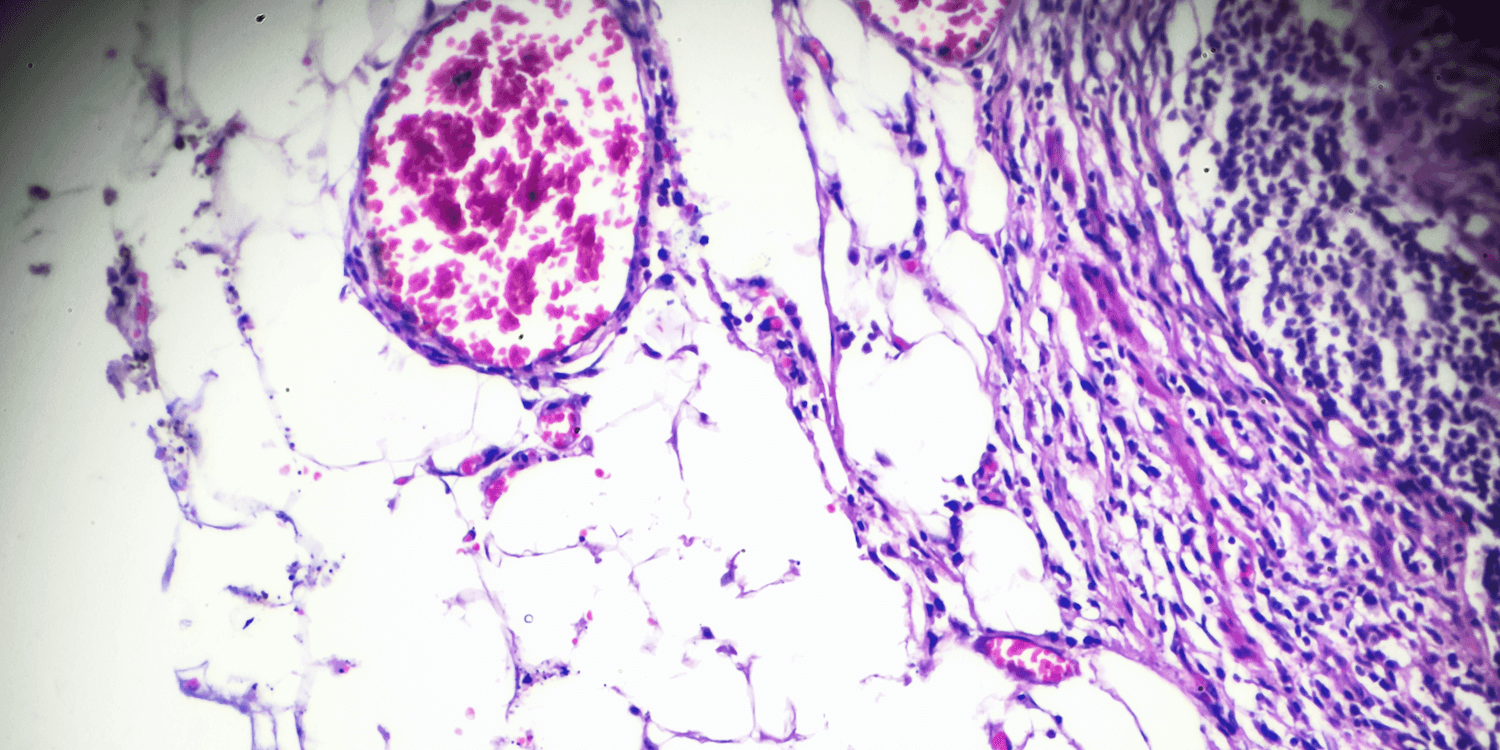 What Are The Parts Of The Lymphatic System?
The lymphatic system is composed of a number of different elements, such as: [1]
Lymphatic Fluid (aka "lymph" or "lymph fluid")

This is the fluid that's drained from tissues and cells around the body.
Lymphatic fluid is composed of about 95% water!
It can contain a mixture of substances, like damaged cells, cancer cells, bacteria, viruses, as well as minerals, fats, important nutrients, and protein.

Lymph Nodes

These are important glands that help filter out the damaged cells and cancer cells in lymph fluid!

Some lymph nodes are standalone, while others are clustered together in a "chain."
Lymph nodes are notably found in the neck, armpit, and groin. They can swell in response to an infection.

Lymphatic Vessels

These vessels and microvessels connect lymph nodes together. They create a large network of ducts that move in one direction towards nodes.
Vessels are also found in the brain, which essential to remove amyloid plaque while sleeping.

Collecting Ducts

Both the right lymphatic and left lymphatic (aka thoracic duct) play important roles in collecting and returning lymph back to the bloodstream.

Organs

Spleen – which contains white blood cells & fights pathogens in the blood
Thymus – an important part of the immune system
Tonsils – help stop germs from entering the body in the mouth and nose
Adenoid – much like tonsils, they help to trap bacteria and viruses that we breate in

Tissues

Bone Marrow – produce blood cells
Peyer's Patches – helps the body respond to pathogens
Appendix – aids in digestion
Each of these components plays a crucial role in the body's homeostasis or stability.
There are about 600 lymph nodes throughout the body!
What Is Sluggish Lymph?
A sluggish lymph means that lymphatic fluid is flowing slower than normal. It's slow to perform its normal duties. If your lymphatic system is out of whack, it can lead to a number of uncomfortable symptoms that you should look out for.
Let's dive into some of those potential symptoms:
Symptoms Of Sluggish Lymph
If your lymphatic system is slow-moving or not working properly, can you potentially experience the following symptoms:
Enlarged lymph nodes
Fatigue
Puffy face
Body swelling (like in your fingers)
Bloating or digestive issues
Headaches
Water retention (which can contribute to weight gain)
Infection
Skin discoloration
Feeling stiff or sore
Cold extremities, like hands and feet
Certain disorders and diseases are also linked to a sluggish lymphatic system, such as:
Lymphadenopathy – enlarged lymph nodes
Lymphedema – accumulation of fluid in tissues
Edema – small blood vessels leak fluid
Hodgkin's and non-Hodgkin's lymphoma – cancer of the lymphatic system
Lymphangitis – lymph vessel inflammation
Lymphangioma – malformation of lymphatic system
Lymphocytosis – higher-than-normal lymphocytes
Intestinal lymphangiectasia – loss of lymph in small intestine
Lymphatic filariasis – parasitic infection that impacts lymphatic system
Lymphangioleiomyomatosis – rare lung disease with abnormal cell growth
Tonsillitis – infection of the tonsils
Castleman Disease – overgrowth of cells in lymphatic system
Alzheimer's – lymph vessels remove amyloid plaque from the brain, which is linked to Alzheimer's
… and more. Have you experienced any of these symptoms or disorders?
Genetics can also have a big part in lymphatic system function. If you have concerns about your lymphatic system, make sure you speak with your primary or naturopathic physician.
A sluggish lymphatic system can increase fat storage.
So Does Lymphatic Drainage Impact Weight Loss?
Yes, there is a potential link between a sluggish lymphatic system and weight gain. [2, 3,4] The lymphatic system helps to absorb fats from the small intestine. It transports excess fats to the bloodstream for energy and waste. If your lymphatic system is not excreting fats as it should, it can lead to weight gain.
In addition, some websites claim that a Stanford University study has shown that a sluggish lymphatic system can cause fat storage to double. I haven't been able to verify that claim or find the original study online, so I can't attest to its accuracy.
---
13 Methods For Lymphatic Drainage
Luckily, there are many things you can do to support your lymphatic system (… over 13 ways, in fact!). Let's dive into the best methods!
1 – Lymphatic Massage For Lymphatic Drainage
Lymphatic massage is a gentle, light massage that's performed by a specialist to help drain excess lymphatic fluid around the body. Unlike a regular massage, a lymphatic massage focuses on the superficial skin structure only, not the underlying muscles.
The lymphatic massage therapist follows the natural movement of lymphatic fluid to push lymph toward the nodes.
These massages are extremely relaxing and they can help with blood circulation, cellulite, and water retention! They can help the body release excess toxins and waste that's built up over time.
This is also known as the Manual Lymph Drainage Technique (MLD) and was founded in the early 1900s. There are different methods to an MLD like Vodder, Foldi, Casley-Smith, and Leduc, each of which use different hand motions.
Usually a lymphatic massage first targets three main areas in the arms before moving to the legs. This is known as the "clearing" step. Clearing involves releasing the fluid in your tissues.

Supraclavicular area (near the clavicle)
Axillary area (near the underarm)
Inside of the elbows

After clearing, the reabsorption step begins. Reabsorption involves pushing the lymph fluid towards the lymph nodes. Make sure you visit a properly trained massage therapist to get the best results.
While professional lymphatic massages are best, a foam roller or massage gun can help as a self-massage tool at home.
Lymphatic massage ≠ Muscle massage
2 – Castor Oil For Lymphatic Drainage
Castor oil has been used therapeutically all around the world for decades!
This miracle oil has been thought to improve blood flow! Castor oil is a triglyceride of fatty acids, mostly consisting of ricinoleic acid, which can reduce swelling and increase circulation. [5]
Make sure you look for organic castor oil, not castor seeds (which can be heavily sprayed with pesticides). [6, 7]
To make a castor oil pack:

Put about a tablespoon of castor oil on your stomach (or wherever you'd like to target) and massage in
Cover the oil with a flannel cloth or old towel (or castor oil specific cloth)
Place a hot water bottle over the cloth for 30-60 minutes
After removing the cloth, water the area well with water

Never use a castor oil pack if pregnant, menstruating (since it can increase bleeding), or if you have digestive upset.
Make sure you do a small skin patch first to ensure you're not allergic!
Some great castor oil brands: Cliganic Castor Oil, Queen of The Thrones Castor Oil, Queen of The Thrones Castor Oil Compress
To learn more about castor oil packs, check out: Health Benefits & Side Effects Of Castor Oil Packs
3 – Dry Brushing For Lymphatic Drainage
Dry Brushing involves brushing your skin with firm bristles in an effort to assist the lymphatic system. It's called a "dry" brush because you don't use any water to dampen the skin. The bristles can help push lymphatic fluid to where it needs to go.
To learn more about dry brushing (and the proper technique) check out Dry Brushing 101 – How To Dry Brush For Detox
4 – Cryotherapy For Lymphatic Drainage
Cryotherapy, also known as contrast hydrotherapy, can help to stimulate vasodilation and vasoconstriction. This means that blood vessels increase and decrease in size. It also stimulates the lymphatic system.
You can achieve a similar effect by adding some quick cold-water rinses to your shower! [8]
To learn more about cryotherapy, check out: Cold Therapy Benefits & Cryotherapy Side Effects
5 – Gua Sha & Facial Rolling For Lymphatic Drainage
Gua sha is a simple way to promote lymphatic drainage in just a few minutes!
This is also known as jade scraping, skin scraping, spooning, or coining. Essentially, gua sha involves lightly massaging your face with a specific tool to assist in circulation and lymphatic drainage. The gentle scraping helps to push excess lymphatic fluid outwards toward the lymph nodes… as long as it's done the right way!
To learn more about gua sha & facial rollers, check out: Gua Sha vs Jade Roller For Lymphatic Drainage [Do They Work?!]
6 – Sauna For Lymphatic Drainage
Saunas are heated enclosed rooms that usually contain a bench or some form of seating. Saunas can get to very high temperatures (as high as 200°F). With this increase in temperature comes roughly a 30% increase in heart rate & many science-backed health benefits! [9]
Clearlight Infrared low-EMF sauna is an excellent option! (This link saves you $400-600 off)
To learn more about sauna benefits, check out: Sauna Health Benefits & Who Should Not Use A Sauna
7 – Red Light Therapy For Lymphatic Drainage
Red light therapy is a treatment that exposes your body to low levels of red or near-infrared light wavelengths. Basically, you're exposed to a certain type of light that can potentially help your body heal.
Lumebox Pro is a great option (this link saves you $250!).
To learn more about red light therapy, check out: Red Light Therapy At Home: Uses, Benefits, and Risks
There are plenty of ways to improve lymphatic drainage!
8 – Rebounding For Lymphatic Drainage
This is personally one of my favorite methods! Rebounding means jumping up and down on a trampoline. Just 5-10 minutes on a mini trampoline can get the lymph moving!
Plus, rebounders are typically affordable and they can be a great warm-up for a cardio-intensive workout.
9 – Compression Therapy For Lymphatic Drainage
Compression therapy is a popular therapy used to increase blood and lymph flow in the extremities. It usually involves inflatable devices (kind of like full-leg blood pressure cuffs) that put pressure on the leg.
These are also commonly used by athletes for muscle recovery (... for good reason).
Compression bandages can also be extremely useful for those struggling with lymphedema or other lymphatic disorders.
10 – Elevate Your Legs For Lymphatic Drainage
This is probably one of the simplest ways to improve lymphatic drainage! All you need to do is elevate your legs above your heart (like against the wall).
Raising your limbs, even for just 20 minutes a day, can help reduce swelling. If you struggle with very sluggish lymph or lymphedema, elevating your legs can help, but it won't reduce swelling completely.
11 – Exercise For Lymphatic Drainage
Exercise, like running, swimming, or jumping rope can also stimulate the lymphatic system. Even a brisk walk can make a difference!
Physical activity helps to encourage the movement of lymph fluid. It's best to generally aim for at least 30 minutes of moderate exercise every day.
30 minutes of exercise a day helps to keep the lymph flowing!
12 – Belly Breathing For Lymphatic Drainage
Slow intentional belly breathing with your diaphragm can help activate abdominal muscles and move lymph fluid.
Practice doing deep belly breaths! Some people usually have a habit of taking shallow breaths when stressed, anxious, or busy. Instead, focus on engaging and expanding your diaphragm.
13 – Wear Loose Clothing For Lymphatic Drainage
Belts, bras, tight socks, waste trainers, underwear, and other tight clothing can restrict lymphatic fluid movement.
Instead, look for clothing that's a looser fit and that doesn't constrict your body. For bras, look for underwire-free and elastic-band-free options! This is especially important for sports bras, which can be very constricting.
While some people say that ionic foot detox baths are another form of detox and lymphatic drainage, I beg to differ. I explain why I'm skeptical about them here: Detox With An Ionic Foot Bath – Fact Or Fiction?
It's best to talk to your doctor first if you have congestive heart failure, emphysema, rental dysfunction, skin conditions or infections, and acute deep venous thrombosis (DVT). Of course, if you're pregnant or breastfeeding, speak with your doctor for approval.
Check Out The In On Around Shop
---
Other Tips To Improve Your Lymphatic System
There are a couple of other best practices you should follow to improve your lymphatic system, such as:
Limit your exposure to toxic chemicals!
Eat a well balanced diet that's low inflammatory and full of organic fruit & vegetables

Opt for a diet that's low in saturated, long-chain fatty acids (like in palm oil and vegetable oils).
To learn more about a low-inflammatory diet, check out: How To Eat An Anti-Inflammatory Diet

Stay well hydrated with a high-quality water purifier!
Limit your alcohol consumption
Get a good night's sleep!

High-quality sleep is critical. Sleep helps to detoxify our brain, maintain hormonal health, maintain weight, decrease disease risk, and so much more. Aim for at least 7-9 hours of sleep a night.

Limit your stress levels

Yes… easier said than done, but stress can have a big impact on your lymphatic system! Try to reduce your stress levels as much as possible.
Final Thoughts – The Bottom Line on Lymphatic Drainage For Weight Loss
Clearly, there are plenty of great ways to improve lymphatic drainage! Try out some of the above methods to find out which is your favorite. These can help to flush waste products and toxins from the body.
Don't expect these lymphatic drainage techniques to be a "magic pill" by any means. They require consistency to notice a big difference… but treat your body with the respect it deserves! Happy lymph, happy life!
---
⬇ Pin this "Lymphatic Drainage For Weight Loss?" pic on Pinterest for future reference! ⬇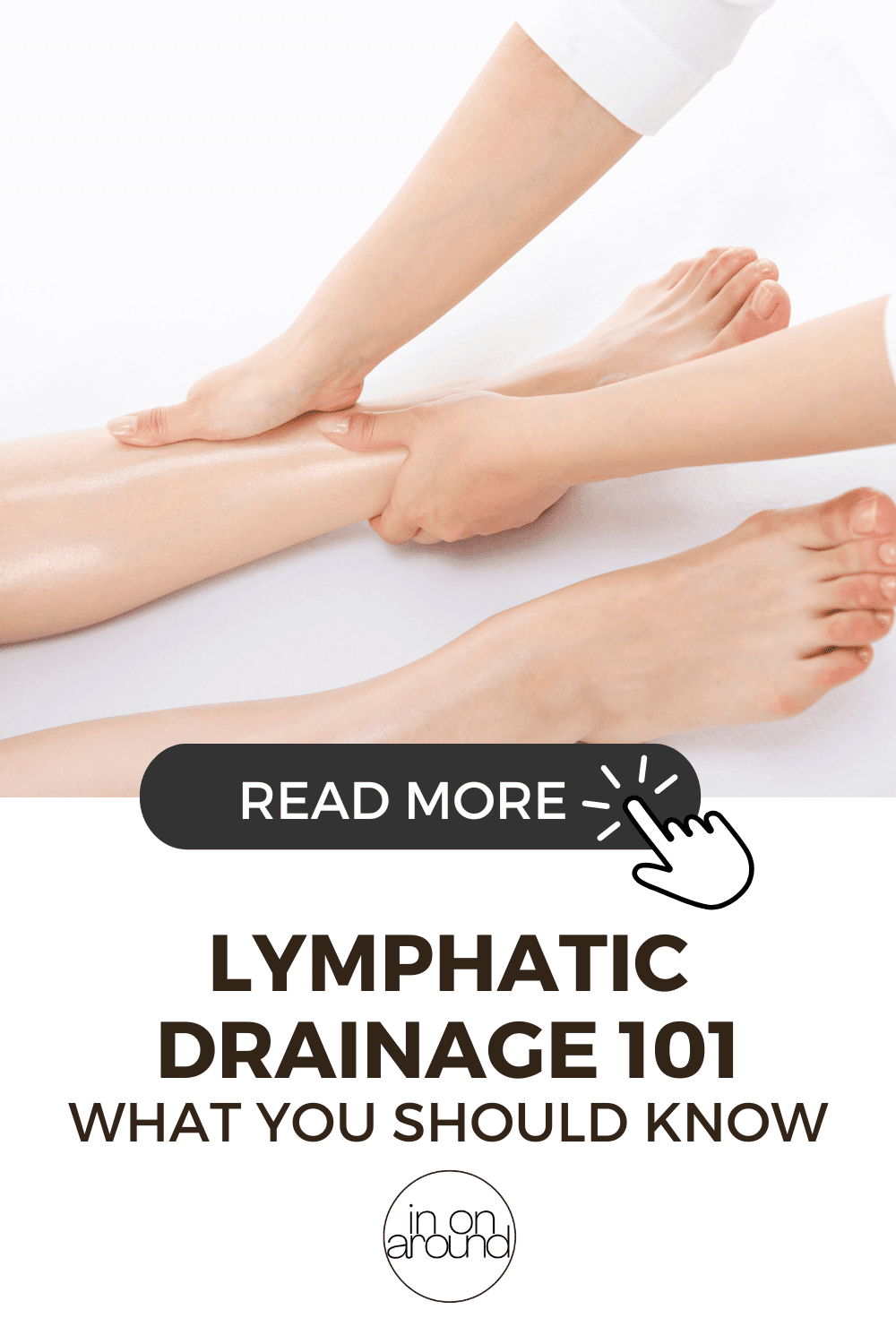 ---
Frequently Asked Questions – Lymph Massage 101
Click on the below FAQs to learn more about lymphatic massage, lymph drainage, lymphatic health, and more.
What Is The Lymphatic System?
The lymphatic system is an essential part of the immune system that's composed of tissues, vessels, glands, and organs. This whole system works in tandem to move lymph fluid throughout the body, which is a colorless watery fluid. The lymphatic system's purpose is to drain any excess lymph fluid from tissues to return it back into the bloodstream and circulatory system.
What Are The Parts Of The Lymphatic System?
Does Lymphatic Drainage Impact Weight Loss?
Yes, there is a potential link between a sluggish lymphatic system and weight gain.The lymphatic system helps to absorb fats from the small intestine. It transports excess fats to the bloodstream for energy and waste. If your lymphatic system is not excreting fats as it should, it can lead to weight gain.
---
What's your favorite form of lymphatic drainage?
Let me know your thoughts and key takeaways in the comments below!
You can watch our web story here.
xoxo,

Want to read more? Check out my other articles here!
References on Lymphatic Drainage for Weight Loss: NYC Massage and Spa, Kids Health, Cleveland Clinic, Viva Wellness, London Cryo, Healthline, Restore Cryo Sauna, Women's Health Magazine, Desuar, Dr. Lara, Elle, First For Women, First For Women, Nutritious Life, Massage By Design, Purely Elizabeth, Bodyroll Studio, Kids Health, UHN, Holly, Elissa Pelling, Sage Acupuncture
Copyright In On Around LLC 2022 ©. The statements made on this website have not been evaluated by the FDA (U.S. Food & Drug Administration). They are not intended to diagnose, treat, cure, or prevent any disease. The information provided by this website should not be used as individual medical advice and you should always consult your doctor for individual recommendations and treatment. The information contained in this site is provided on an "as is" basis. Related to this site, there are no guarantees of completeness, accuracy, usefulness, or timeliness. In On Around LLC assumes no responsibility or liability for any errors or omissions in the content of this site.