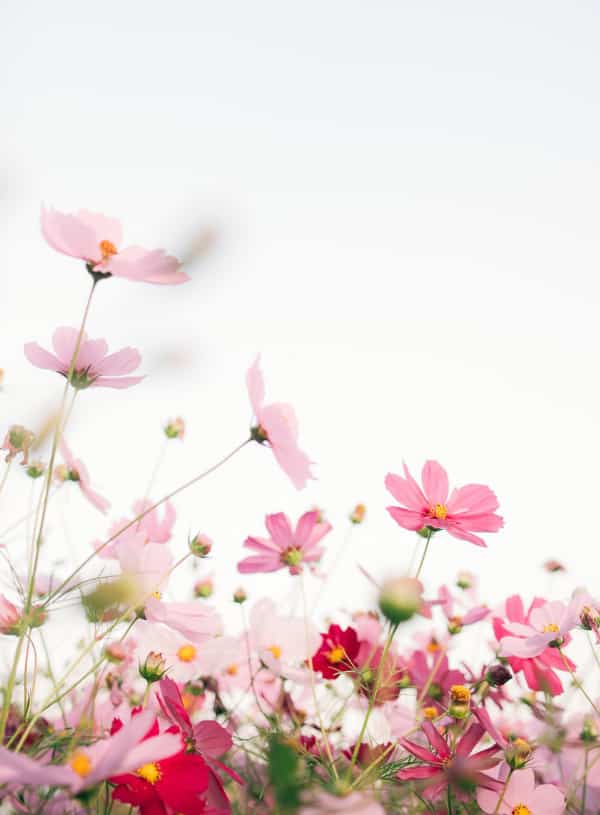 Do you really know what chemicals you're putting on your skin?
Learn how to ditch the harmful toxins in cosmetics!
It can be very difficult to find truly clean beauty products amongst the thousands of personal care items available on the market. "Greenwashing" is becoming more and more prevalent (when brands claim to be "clean," when in reality they're laden with harmful chemicals). But don't worry! This e-book explains everything you need to know.
This is your "on" guide to clean beauty.
Do you find it difficult to find truly clean beauty products?
Are you struggling to read through the misleading marketing?
Regulations in the personal care space are also very limited! As of 2021, only 11 chemicals have been federally banned from cosmetics in the United States… with the European Union banning over 1,300+. It's truly mind-blowing.
As I always preach, what goes in, on & around your body matters.
Please welcome:
The Clean Beauty Checklist E-Book!
In this e-guide, I've categorized the main ingredients you should avoid in personal care products. These can be found in everything from soaps to shampoos, makeup, perfumes, lotions & more – anything you can put on your body. Clearly, with 68 ingredient classes listed, there is a lot of information to digest.
Stop buying toxic beauty products!
One easy payment of $19.99
What's Included
Throughout this Clean Beauty Checklist, I break down the 68 ingredients that you should avoid/limit in your personal care items. Each section contains the ingredient/class name, as well as:
alternative names that may be found on the label
why it's important to avoid that ingredient
where it's commonly found
If an ingredient is denoted with a "*", it should be avoided in certain situations, which will be listed in the right-hand column. This e-book is 40 pages in total. I also provide an additional 19-page document link for all referenced studies/sources.
Sample Book Format
Testimonials
Questions? We Have Answers!
What is the file format?

After the sale, this e-book will be available as a PDF download and as a non-downloadable file via Google Drive. The PDF is searchable, so you can use it as a guide when looking up ingredients. This is an e-book version only. I provide a full index with page numbers so you can easily flip between ingredient classes.

After payment, you will receive an email confirmation with the e-book file and link.
How should I use this guide while shopping?

You can print this guide out for reference while shopping (the index page is especially helpful for a quick referral). If you're using your computer, you can use the search feature (Ctrl + F) to look up the ingredient names from labels.

The best method: If you're on your iPhone, and would like to search for specific words while shopping, you can share the PDF file to iBooks for the search function (steps included in the book).
How is payment secured?

Payment is secured using PayPal's secure payment server. You can pay with credit or debit cards. Your full financial information is not shared with the seller. Paypal's encryption help keep your online transactions guarded from start to finish.
Who wrote this e-book?
Are refunds granted?

Unfortunately, since this is a digital product, no refund requests are granted. However, if you're unhappy with the e-book, please reach out to us and we will discuss a solution.
Who should I contact if I have questions?

Please reach out to [email protected] with any and all questions! We're happy to help.
This e-book will transform the way you shop for beauty products.
Grab the e-book NOW before prices increase!
Don't miss out! Thank you for supporting our small business.
Please rate & review this download at the bottom of this page!