Without a doubt, hair dyes are some of the most toxic cosmetic products on the market. Many contain toxic ingredients that can impact your long-term and short-term health. Luckily, there are some safer options available… but is there non-toxic hair dye for pregnancy? Are there safe at-home hair dyes you can use? Are organic hair dyes actually safe? Is there greenwashing in the hair color industry?
Let's debunk the myths! If you have some silver/grey hair that you'd like to cover, this article is also for you.
Keep reading to learn more about safer hair dye options.
Note: This article contains affiliate links, meaning In On Around will make a small commission at no additional cost to you. This helps me maintain the site. As always, I value full transparency & only work with brands I love and trust.
---
What Are The Different Types Of Hair Treatments?
There are many different types of hair treatments including:
Hair color – this involves replacing hair pigment with chemical color
Hair bleaching – this involves removing the hair pigment
Hair relaxing– this is a chemical to permanently straighten hair
Hair curling (a perm) – this uses a chemical to permanently curl or wave the hair
Keep in mind, hair dye is different than hair lightener (or bleach). Hair must be stripped of its old color to absorb a new color. The bleaching process involves stripping the original color. The dying process involves depositing a new color into the hair.
Demi-permanent: 12-24 shampoo washes
Semi-permanent: 6-12 shampoo washes
Temporary dye: 2 shampoo washes
What Ingredients Are In Hair Dye?
As mentioned, the hair dye industry is extremely toxic. Some ingredients in hair dye can include:
Ammonia
Ethanolamine (ETA or MEA)
Paraphenylenediamine (PPD)

Also can be labeled as 1,4-benzediamine, para-phenylenediamine, 4-aminoaniline, p-diaminobenzene, and 1,4-phenyl diamine.

Petroleum byproducts, like propylene glycol
Parabens
Phthalates
Heavy metals
Resorcinol
Triethanolamine (TEA)
Lead acetate
Aminophenol
Phenylenediamine
Artificial fragrance
Toulene
Sodium lauryl sulfate (SLS)
Silicones
Any ingredient ending in -cetareth
Diethanolamine (DEA)
Benzyl salicylate
Butoxyethanol
Many products marketed as "for professional use only" are not even required by the FDA to disclose all the ingredients. Many of these ingredients can potentially negatively impact your health. Definitely not ingredients you want in, on, or around your body!
Over 5000 chemicals are used in hair dyes.
The Health Effects Of Hair Dye
Some of these toxic ingredients are potentially linked to…
Cancer [1]
Lower IQ
Central nervous system depression
Reproductive issues (especially with mimicking estrogen)
Skin irritation & burns
Respiratory issues
Nausea
Dizziness
Neurotoxicity
Vertigo
Asthma/Wheezing
Endocrine-disruption [2]
Hair loss [3]
… and more. Yikes!
Women who regularly use hair dye may be at a higher risk of breast cancer and bladder cancer. [4, 5]
If you'd like to know why many of these ingredients are potentially harmful, check out the In On Around Clean Beauty Checklist. This e-book dives deep into each ingredient class and explains why you should avoid it, other names it can be labeled as, why it's used, and where it's found. The e-book is over 40 pages in total with an additional 19 pages of referenced studies/sources.
You can read more about why it's important to avoid parabens here: Paraben Safety – Are Parabens In Makeup Harmful?
Are Ammonia-Free Hair Colors Healthier?
Ammonia-free hair colors are not necessarily healthier. Although they're made to seem "more natural" they may not always be! In fact, when products don't use ammonia, they oftentimes use ethanolamine as the replacement.
Let's dive into each ingredient:
Ammonia
Ammonia is the common active ingredient found in most conventional hair dyes. It helps to open up the hair cuticle so the color is absorbed. Semi- or demi-permanent hair dyes don't typically need to use ammonia, since they're just coating the hair versus opening up the cuticle. Ammonia can be a very, very irritating and dangerous chemical. If used incorrectly, it can lead to respiratory issues, blindness, lung damage, and even death.
Ethanolamine
When ammonia is not used oftentimes ethanolamine takes its place. The issue with ethanolamine is that it has not been evaluated for cancer risk (since it's a newer ingredient). It may also be linked to birth defects. [6]
Some believe that it can actually damage your hair more than ammonia-based products. In fact, an animal-based study showed that ethanolamine with hydrogen peroxide can potentially lead to dermatitis and hair loss. [7] It may also increase the risk of birth defects, lung damage, and kidney damage. [8]
With all of that being said, ethanolamine in more "natural" hair dyes is definitely not always the better alternative.
Ammonia-free dyes are not always better options.
What To Look For In Non-Toxic Hair Dye
Instead of ammonia or ethanolamine, henna-based hair dyes can be better options (especially if you're pregnant or breastfeeding).
Henna is a natural dye that's derived from the henna tree. It oftentimes comes in either powder or cream form, much like traditional hair dyes in boxes. Usually, natural henna has an earthy smell and has a greenish-brown tint when wet.
Unlike traditional box dyes, henna hair dyes are typically more subtle in color and they may need to be applied more frequently. However, if they don't impact your health, then it's worth it in my book!
Note: black henna is different than natural henna. Black henna is often mixed with paraphenylenediamine (PPD) to achieve a darker color. This is a chemical you want to avoid.
50%+ of "organic" hair dyes contain phenylenediamine (PPD), a potentially dangerous chemical.
Buyer Beware – Organic Hair Dye
Organic personal care products are not regulated by the United States Department of Agriculture (USDA), they're regulated by the Food & Drug Administration (FDA). The FDA does NOT regulate the term organic in personal care products – yes, you read that right.
Organic in food products is regulated very differently than "organic" in personal care products, cosmetics, body care, etc…
"Organic" is often misrepresented in hair dyes.
If the product does not contain a USDA-organic seal, then it does not meet the traditional USDA-organic standards. Usually, hair dyes do not have this USDA-organic seal, since ingredients are traditionally not at least 95% organic individually, nor are they from agricultural origins.
Keep this in mind when shopping for personal care products & don't be fooled by potentially false organic labels. Pseudo-organic hair dyes typically do not meet the USDA's standard for organic (even if they incorporate some organic ingredients). The one exception could be a natural henna dye.
The FDA does NOT regulate the term "organic" in personal care products.
10 Tips On How To Safely & Naturally Dye Your Hair
Opt for henna-based hair dyes
Only use hair dye in very well-ventilated areas.

Open your windows
Use an air purifier – If you want to learn more about why air purifiers are important, check out this article: Best Air Filter Buying Guide.

Always do a patch test first to ensure you don't have an allergic reaction.
Opt for the shortest dye-time directed on the package
Avoid any contact with your skin and scalp

Adding a protective lotion or jelly on your skin can help to prevent accidental exposure.
Use a towel around your neck to avoid any dripping dye from getting on your skin.
While this can be difficult if you need a grey root-touchup, avoid spreading the dye on your scalp.

Of course, never get it in your eyes or mouth!

Never put dye near your eyebrows or eyelashes – it's a recipe for disaster.

Avoid dying hair if you have open wounds, an abscess or an infection
Never mix different brands of hair dye (or two different boxes).
Wash your hair thoroughly after using the dye (best to wash your hair first while wearing gloves).
If you prefer getting your hair done in a salon, consider bringing your own henna dye & finding a well-ventilated area.
When possible, avoid using hair dye up to your scalp.
Why You Should Opt For More Natural Hair Dye
If you plan on dying your hair, there are many reasons why you should opt for a more natural low-tox option.
More natural hair dyes can…
Be better for your health
Have less of an odor (smelly chemicals can make you nauseous and dizzy)
Reduce hair breakage
Be better for the environment
Hair dyes may be linked to an increased risk of miscarriage & low birth weight in babies. [9, 10]
Cosmetologists (who are usually administering hair dye daily) are at a higher risk of struggling with reproductive disorders, fertility issues, low birth weight, bladder cancer, and miscarriage. [11, 12] Hairdressers – please keep this information in mind when making an informed decision about your career. If you can, ask your employer to install high-quality air purifiers, like an AirDoctor.
Avoid bleaching & dying your hair as much as possible.
Should Pregnant Women Dye Their Hair?
This is a personal decision that only you can make. Realistically, it is best to avoid hair dye as much as possible. In a perfect world, it's best to reduce all unnecessary chemical exposures during pregnancy and breastfeeding (for your health and the health of your baby). However, oftentimes this is unrealistic. If you choose to dye your hair while pregnant, it's recommended to wait until after the first trimester (when the fetus undergoes the most rapid development) and to opt for natural henna.
This is also important for women who are in their pre-conception phase! Discuss any hair dye choices with your naturopathic doctor, primary care physician, or OB/GYN.
Chemicals in semi-permanent and permanent hair dyes can be dangerous.
There is very little research on the true long-term effects of hair dye on pregnant and breastfeeding women. If you have naturally dark hair, it would be best to use darker hair dyes during pregnancy, instead of bleaching it blonde.
The Best Natural Low-Tox Hair Dye Brands:
"Natural" hair dyes are usually low-tox not no-tox. Understand the risks and use only in moderation.
---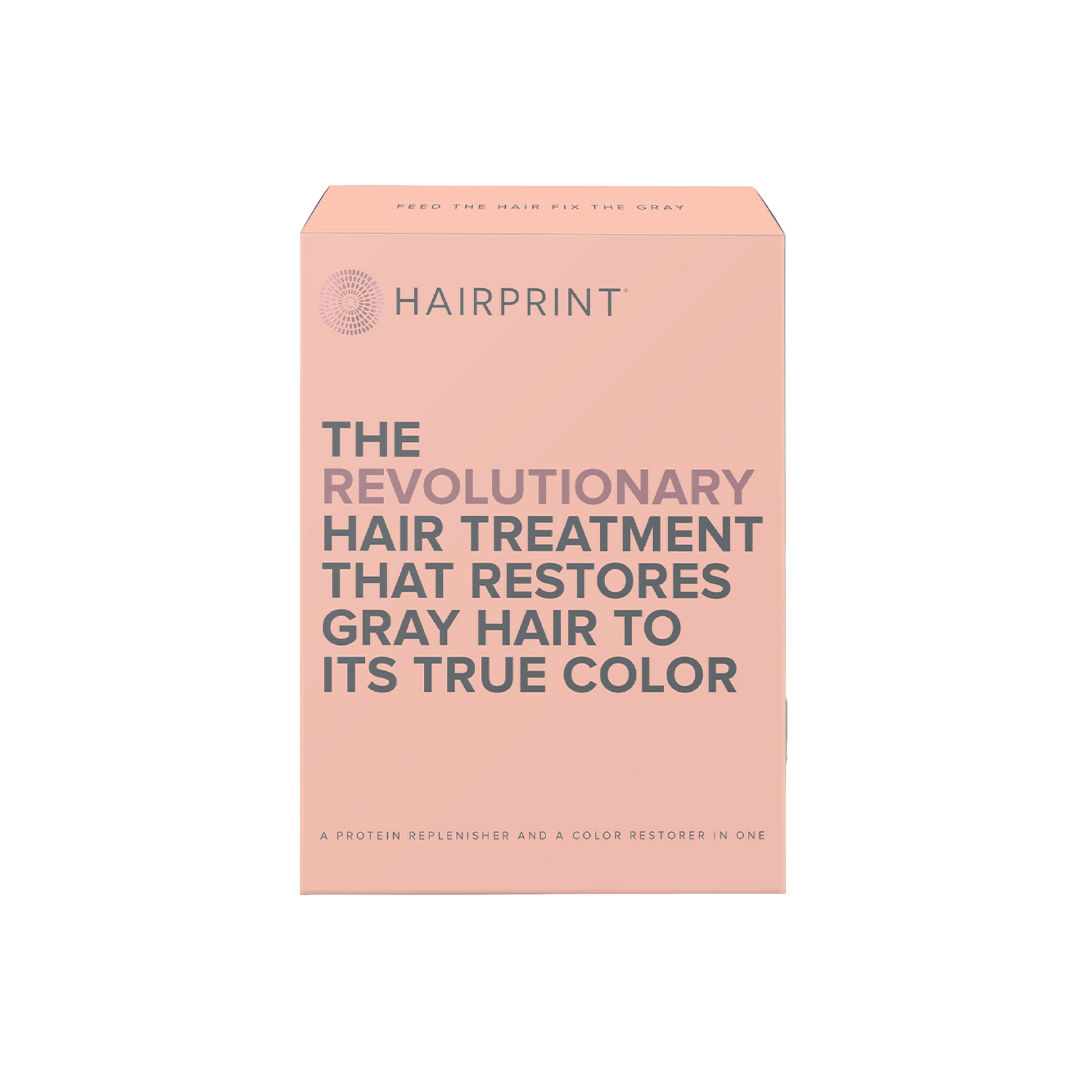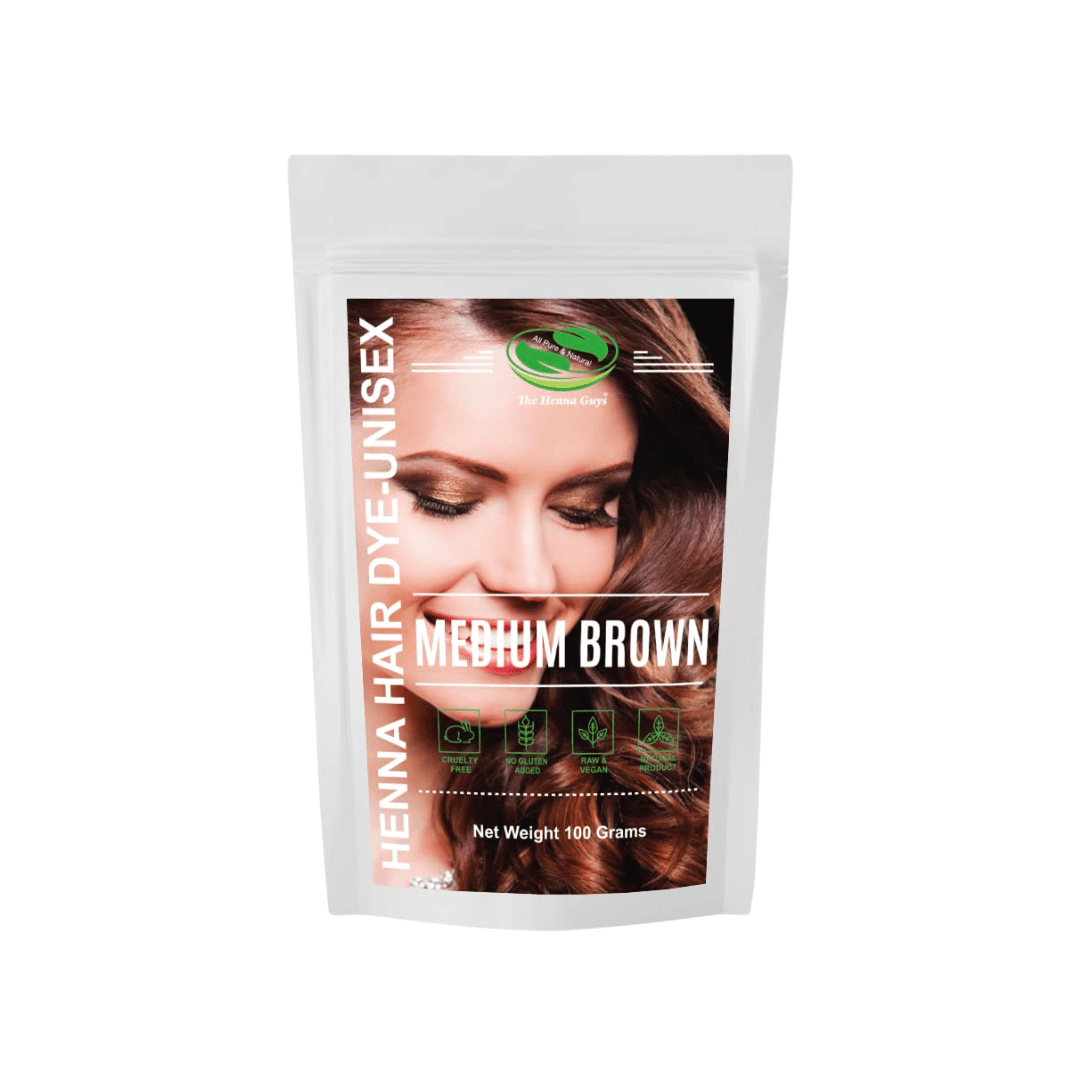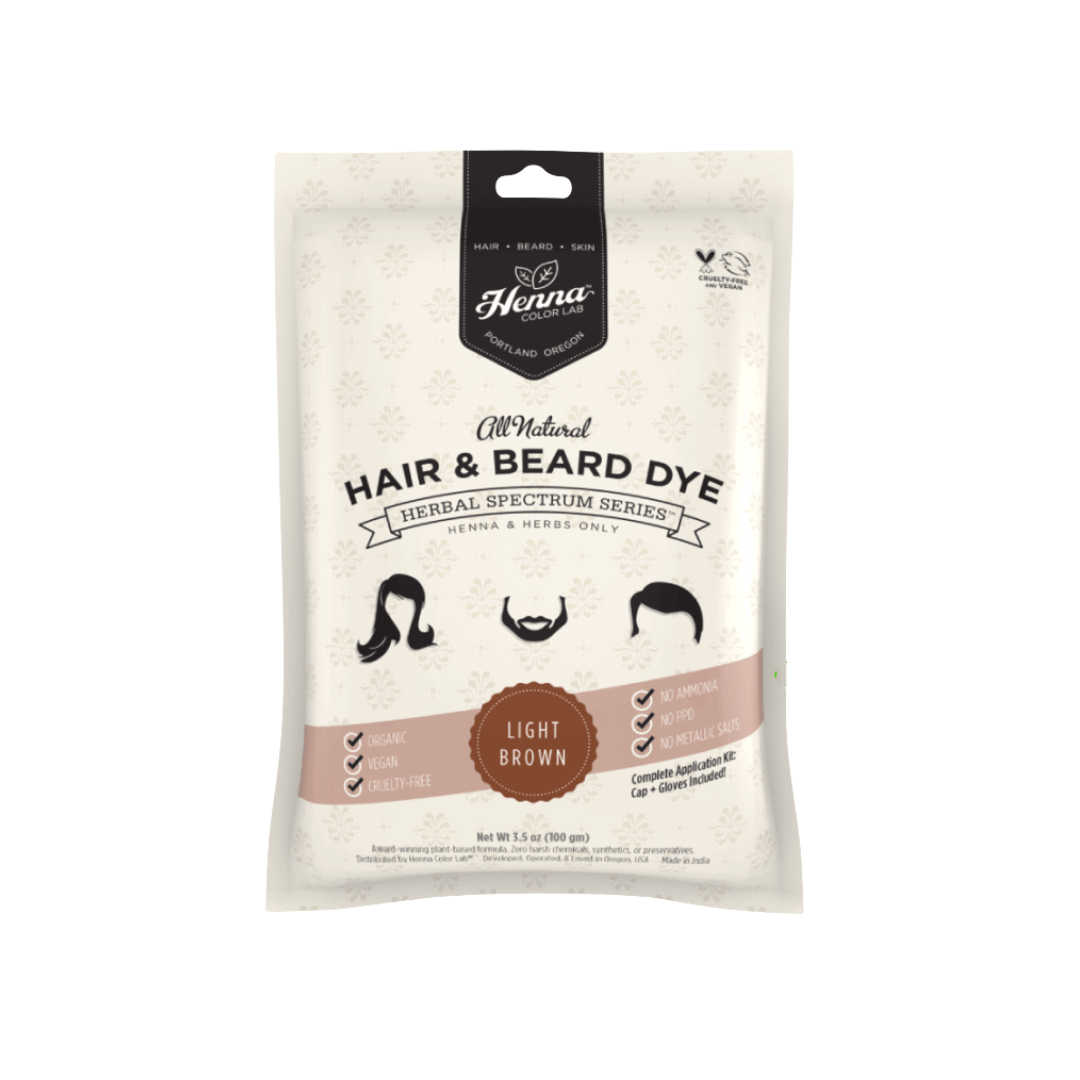 Best Natural Hair Dye Options
Note that these plant-based hair dyes cannot significantly change your hair color (like from a black to a light blonde). They can, however, cover up greys and help remove brassiness from bleached hair.
Hairprint (for brown and black hair; not for red or blonde hair)

Instead of an actual dye, Hairprint restores eumelanin, which is a brown pigment naturally found in hair.
Ingredient-wise this is a much, much better option than most on the market (although it likely will not last as long & results can vary per person).

Natural henna (not black henna)
Moderate lemon juice in sunlight (to lighten hair)

Excessive use can damage hair due to its acidic properties, making your hair frizzy, dry, and broken.

Go grey (… yes, it's an option!)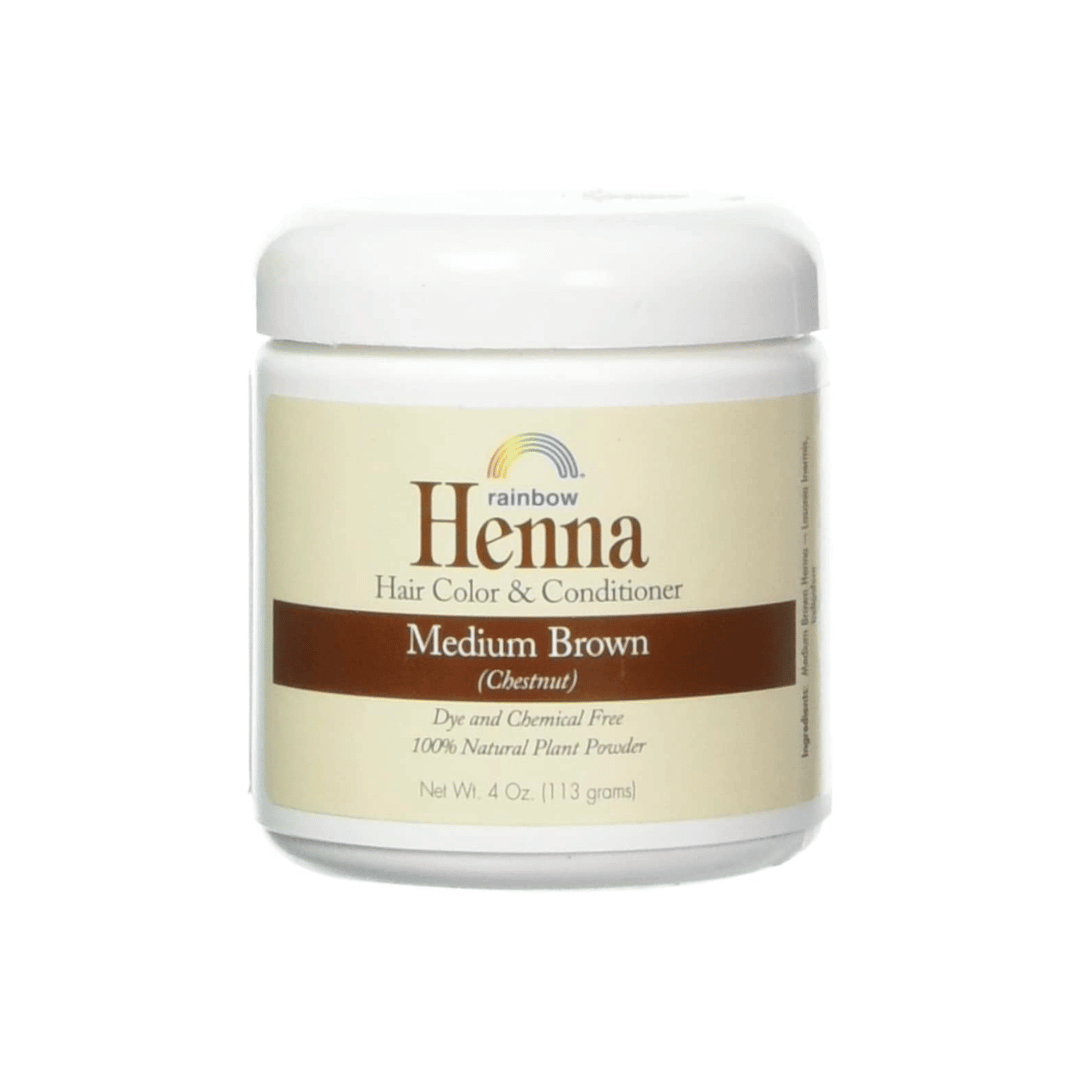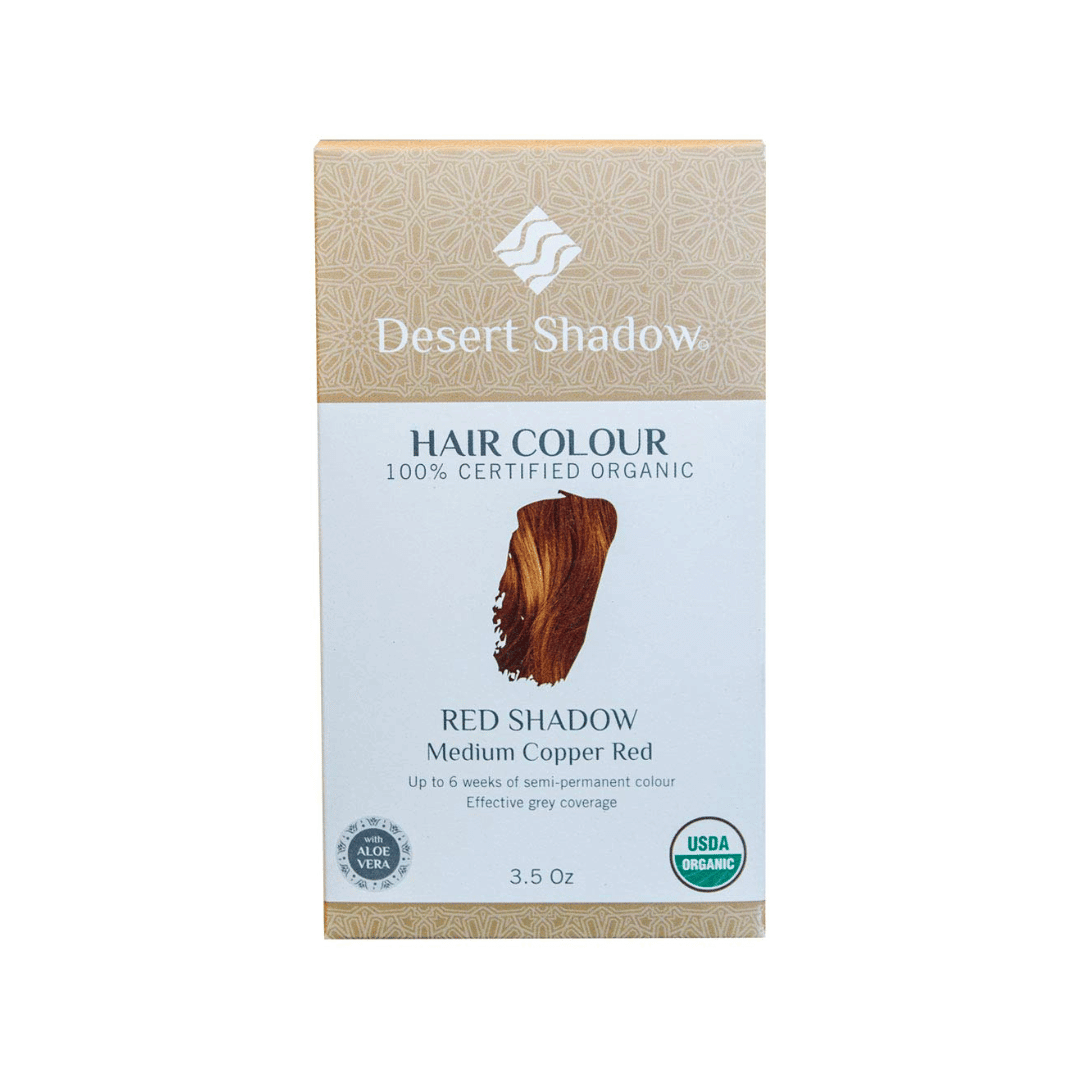 "Cleaner" Hair Dye Options
Many of these still use ethanolamine & 5+ other questionable ingredients. These will oftentimes have similar results to conventional hair dyes, however, they should not be considered "non-toxic." Use extreme caution if using these products (they're best to avoid if pregnant).
"Natural" Hair Dyes To Avoid
Madison Reed Hair Color Kit
Garnier Olia
Clairol Natural Instincts
Organic Color System
Maria Nila Color Refresh (can't find full list of ingredients)
Ecocolors (can't find full list of ingredients)
OWAY
Aura
Pravana
… and many, many more. Most conventional hair dyes should be avoided as well. The most popular conventional hair dye brands include: L'Oreal, Garnier, Revlon, and Clairol.
Using low-tox products is important, even if you're not pregnant!
Before & After Using Naturtint
Let's put this experiment to the test!
For this article, I wanted to get first-hand experience using a Naturtint. Note: this product STILL contains ingredients I would like to avoid, but they're in the "better" category. For this experiment, I used Naturtint's Light Golden Chestnut color.
Many of these ingredients can be toxic (like ceteareth, laureth, toulene, etc…), so use extreme caution to avoid getting it on your skin or scalp.
I snapped these pics right before dying and again after showing/blow-drying. Both of these photos are in the same lighting. As you can see, the dyed hair color on the right is cohesive, shiny, and streak-free.
Did it get the job done? You bet! But is it non-toxic? Definitely not. Will I use it again? I'd opt for henna-based products where I can.
Natural Hair Dye – In Summary
As with all products, only you can decide what is worth the chemical exposure. If your hair color is extremely important to you, then just use proper precautions to decrease your risk and opt for safer brands. Don't be fooled by the "natural" marketing of a lot of these products. Oftentimes, they're far from safe.
Save the below image on Pinterest for future reference:
---
Frequently Asked Questions
Click on the below FAQs to learn more about more natural hair dye options!
What Ingredients Are In Hair Dye?
Can Hair Dye Be Dangerous To Your Health?
Should Pregnant Women Dye Their Hair?

This is a personal decision that only you can make. Realistically, it is best to avoid hair dye as much as possible. In a perfect world, it's best to reduce all unnecessary chemical exposures during pregnancy and breastfeeding (for your health and the health of your baby). However, oftentimes this is unrealistic. If you choose to dye your hair while pregnant, it's recommended to wait until after the first trimester (when the fetus undergoes the most rapid development) and to opt for natural henna.
Can Hair Dye Be Organic?
---
What did you learn from this article?
Let me know your thoughts in the comments below! You can watch our web story here.
xoxo,

Want to read more? Check out my other articles here!
Information from: What To Expect, American Pregnancy, NHS, Scary Mommy, Mount Sinai, Mama Natural, USDA, I Read Labels For You, Made Safe, Lindsay Dahl, Mamavation, Love My Hair, Your Hair Colors, NY Department of Health. Statista
Copyright In On Around LLC 2022 ©. The statements made on this website have not been evaluated by the FDA (U.S. Food & Drug Administration). They are not intended to diagnose, treat, cure, or prevent any disease. The information provided by this website should not be used as individual medical advice and you should always consult your doctor for individual recommendations and treatment. The information contained in this site is provided on an "as is" basis. Related to this site, there are no guarantees of completeness, accuracy, usefulness, or timeliness. In On Around LLC assumes no responsibility or liability for any errors or omissions in the content of this site.